Christine Keville, our President and CEO has recently been introduced as the new Chair of Northeastern University's College of Civil and Environmental Engineering Industrial Advisory Board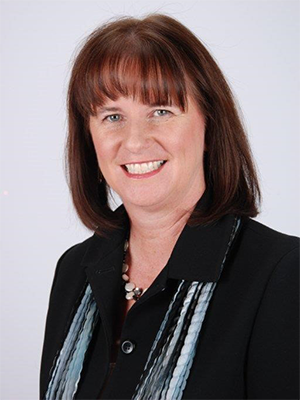 Christine Keville is the founder of Keville Enterprises, Inc. and a graduate of Northeastern University. She graduated with a master's in civil engineering, and since then has embarked on a storied career that has seen her return to the Department of Civil and Environmental Engineering at Northeastern as the Chair of the department's
Industrial Advisory Board
.
For Keville, construction management runs in the family. "I inherited my love for engineering from my father. My dad started his career as a surveyor and then rose through the ranks at the MBTA, eventually becoming director of construction," said Keville. "His love for construction and passion for the industry was infectious, and he was the one who inspired me to become a part of this wonderful industry."
From Student, to Entrepreneur, to Industry Trailblazer
At the age of 18, Keville started her construction career as a Union Laborer in Local 151 for Perini Corporation. A Massachusetts native, she was one of the first woman Union Laborers when she joined in the 80s. She worked in the industry to put herself through college, and upon completion of her graduate degree, began to strike out on her own. "From an early age I had entrepreneurship in my blood, so I knew at some point in my career I would venture out on my own," said Keville. "After working in the construction industry for several years, I decided what better time in my life than now." Keville Enterprises is celebrating its 30th year in business and is one of the largest woman-owned construction management firms in the country. In its early years, the firm's work on Boston's storied Big Dig project helped launch its success.
As a pioneering member of the construction management industry, Keville was asked to serve as the president of The Moles, the heavy construction industry's most prestigious organization. She is near complete in her term as the Moles' first female president. The group provides financial support and educational programs for students wishing to enter the field. "It has been my greatest professional honor to serve as The Moles president, Keville noted. "The manner in which The Moles embrace our next generation of construction professionals is truly inspiring. The Moles educational programs, scholarships, co-ops, employment opportunities, student day tours, recruitment videos, career connection programs, and our student annual awards program have benefited so many students. I am very excited to see these young professionals embark on their careers and help continue to transform the industry."
"When I began my career, I was hoping to make a difference in the construction industry. In addition to being very eager to learn as much as possible about the industry, giving back to the greater good was also a very important focus for me," Keville explained. "Reflecting back on my career, I guess the definition of "greater good' to me is the betterment of the community, involvement in professional industry associations, and helping to shape our next generation of leaders through involvement in academia."
Community Impact: Giving Back and Shaping the Next Generation
Not only has she been successful as an entrepreneur and pioneering female figure in civil engineering, Keville has also given back much to the community. After her father passed from cancer, she worked to set up a fund in his memory. "I wanted to do something to celebrate his life and remember his legacy," Keville said. She established The Francis Keville Trust Fund in 1989 to raise funds to fight cancer, award scholarships, and to donate to other worthy charities. The trust fund donates on an annual basis to Beth Israel Deaconess Hospital-Plymouth, and the funds now support various worthy needs for uninsured or underinsured cancer patients. "I remember how honored I was when their cancer radiation center was jointly named in my dad's memory," Keville recalled. The trust fund also awards annual scholarships. "My dad was a fellow Husky; therefore, Northeastern was an obvious choice to award a scholarship. He was also a big advocate for the advancement of women in the construction industry, so this scholarship is set aside for women."
Now, as chair of the department's Industrial Advisory Board, she provides critical leadership, helping guide the academic and research direction of the department's programs. "Being involved in academia to help shape and guide our next generation of leaders' curriculum has been most rewarding," said Keville. "I firmly believe NU's Chair of the Department of Civil and Environmental Engineering, Jerry Hajjar, Ph.D., P.E., has done an incredible job in moving our NU CEE program forward." Her experience in the industry helps her identify for the department the needs of employers as they relate to graduating students. "It is recognized that the construction industry is one of the slowest industries to advance and implement new technologies," noted Keville. "This presents a valuable opportunity for NU CEE, and it would be fantastic to see the department make major advances in this realm. I'm very impressed how far Northeastern has come in the past twelve years, and I'm excited to continue to help shape NU's future."